Submitted by Joseph Pacitti and Carla Pacitti, SHS English Dept.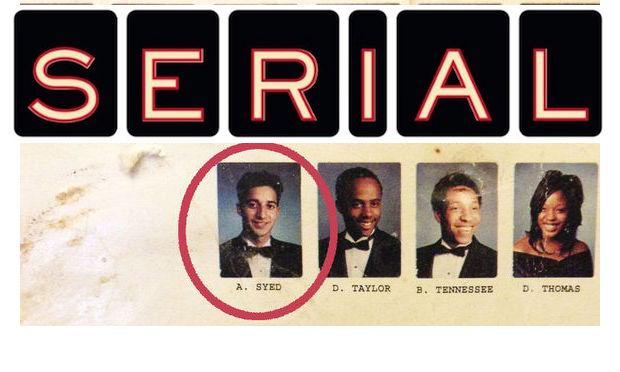 At SHS, Carla and Joe Pacitti are using the recent NPR podcast Serial as an anchor text for their unit on rhetoric and argumentation for English 10. Each of the classes is responsible for establishing, using appropriate evidence from the podcast and associated supplemental readings, the relative guilt of the primary subject, Adnan Syed.
Serial ignited a new conversation about a crime that took place on January 13, 1999. After the series ended in December, the blogosphere, other podcasts, social and news media began exploring a number of essential questions about truth, bias, race, and memory. The chance for students to engage in such a robust dialogue is a truly unique opportunity, as the case is still evolving 16 years later (detailed feed on the Facebook page for the series).
The podcast allows students the opportunity to take more effective notes while listening, create their own podcasts, and work in collaboratively in investigative teams to actively comment on one another's "case files." WordPress blogs serve as journals and analysis tools; embed dynamic, interactive timelines about the crime using Timetoast into their blogs; Garageband, iMovie, and Behringer Podcast Studio allow students to create response podcasts. Finally, students will integrate and present their evidence into digital whiteboard mediums using Camtasia and Notability.
Student blogs also serve as a space for digital commentary and critique, as students in one class interact and respond to blogs for another section. Students in each section also engage in panel debates and Socratic Seminars, using the tools and evidence they've garnered throughout the podcast to substantiate their claims about Adnan's guilt or innocence.
 The podcast will scaffold students' experiences with essential questions of bias in journalism and the nature of memory to Truman Capote's In Cold Blood.
 Because the unit is only on Episode 2 (of 12), student work is still in progress. Student artifacts will be posted intermittently on TL2020.